Imagine being free from your deep seated fears and irrational phobias so that you are free to do the things you have always wanted to be able to do, without stress and anxiety….
If you suffer from an irrational fear or a phobia, you may often find yourself wondering –
"How did this fear even start?"
"I keep telling myself that I can overcome this, so how come I can't?"
"How long will this phobia keep me from doing what I want to do?"
---

Irrational fears and phobia's can prevent you from doing things you want to do (fear of flying), force you to do things you do not want to do (fear of spiders), and can make your world very small (agoraphobia). You probably know that your phobia or fear is irrational, but that doesn't make it any easier to overcome. Your fears might even evoke symptoms of panic or anxiety by just thinking about them.
---
Imagine…
Not choosing a method of travel based on your fears; instead, being able to travel by whatever means is most practical
Feeling calm and in control of things that used to cause you terror
Being completely free from any phobias or irrational fears and all the limitations that go along it
---
Fears and Phobias Hypnosis Testimonials
---

Fears and phobias are rooted in your subconscious, and until you reach the subconscious to deal with them, you probably won't be successful in eliminating them. This is why hypnosis is extremely effective at reducing or eliminating fears, phobias and the stress and anxiety that accompanies them. Hypnosis for phobias and fears teaches your mind how to remain calm when you face a fear, so you can be in control of your thoughts, feelings and emotions.
---
---
Shyness & Social Anxiety Testimonial
---
Eliminate Irrational Fears and Phobias Quickly and Safely
Hypnosis for fears and phobias works quickly and easily to help you overcome your phobias and fears, by reprogramming how your subconscious perceives the situations, thoughts, or feelings that trigger your fears. Maybe you are afraid of germs, or thunder and lightning, spiders, or even vomiting, and maybe you have no idea what originally caused your fears. Did you know that of the millions of people who suffer from irrational fears and phobias, many don't know how they started? One of the reasons why hypnosis works so fast is because your hypnotist can quickly decipher the root cause of your fear. You don't have to spend days, weeks, or even years trying to figure out how it all started. Hypnosis simply gets to the root of the problem, and eliminates it.
---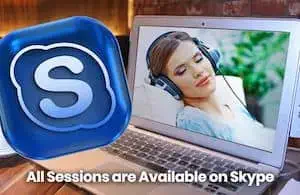 Hypnosis for fears and phobias can eliminate the terrors that have caused you to change your behaviors and alter your dreams and desires. In a relatively short amount of time, hypnosis can change how your mind perceives the things that trigger your irrational fears and the physical symptoms that go with them. Hypnosis helps you be free from your fears and phobias so you can go where you want to go, do what you want to do, and live the way you have always wanted free from debilitating fears.